Join Junoverse as a partner
Partner with Junoverse - a dynamic online marketplace and community that empowers people aged 55+ to lead active, long, and healthy lives.
Our marketplace is brimming with activities, products, and services, and it also provides a social network exclusively for seniors. By joining forces with Junoverse, you'll have the ideal platform to connect with and better understand your customers, while expanding your business.
Partnering with Junoverse opens up new opportunities for growth and enables you to tap into one of the largest and rapidly growing age groups in the UK, Sweden, and Germany.
Join us in our endeavour to combat loneliness, isolation, and health issues head-on!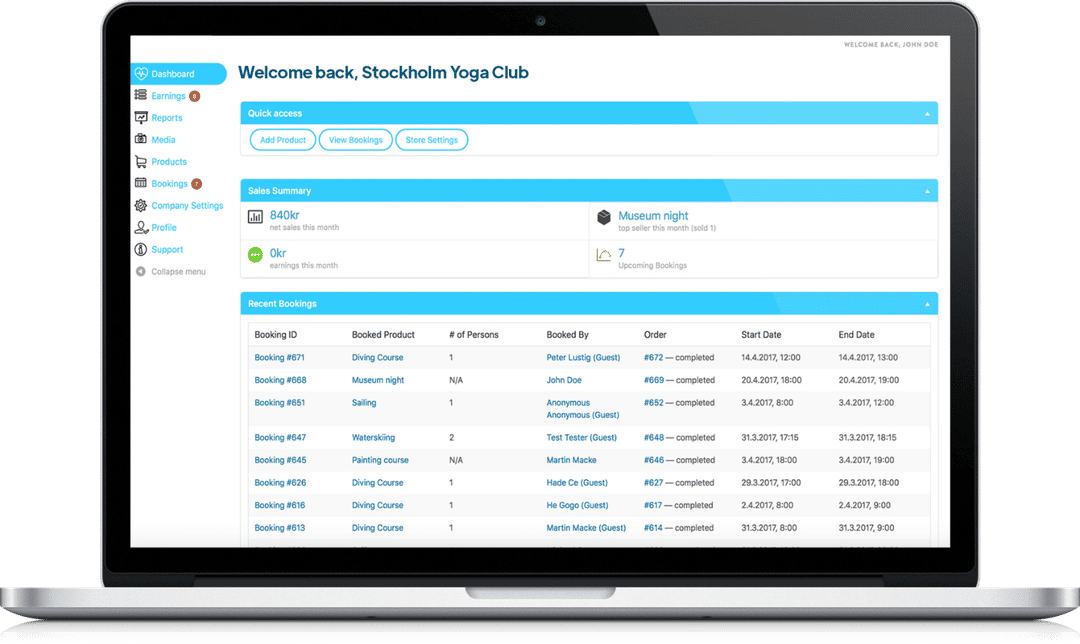 Benefits of Partnering with Junoverse
Cost-Effective Solution
Junoverse is committed to driving partnership results through co-marketing activities, making it a highly cost-effective solution for partners.
Expanded Network and Audience
Partners can leverage Junoverse's network and valuable consumer insights to grow their audience base and expand their brand reach and recognition.
Additional Business Opportunities
As a Junoverse partner, your business can increase efficiency and productivity in penetrating the market and expanding with ease and flexibility.
Access to Expert Resources
Junoverse has experienced experts with key connections in the industry and community who can provide a host of resources for business growth.
Shared Consumer Knowledge
Through Junoverse's strategic partnership, businesses can access a wider range of expertise, experience, and distinctive competencies to fill in any knowledge or skill gaps.
Fresh Perspective
Junoverse brings in a new set of eyes, perspectives, and ideas on partnership collaborations to drive consumer awareness and engagement through exciting strategies.
Explore the possibility that Junoverse partnerships have to offer!
To find out more partnership information, just fill in the details and we will contact you within 24 hours!
Frequently Asked Questions
For all Junoverse-related queries, we've compiled a list of frequently asked questions.
How can you increase your visibility with Junoverse?

As a Junoverse partner, you increase your visibility through multiple personalised partnership strategies such as cross-promotion, content, and affiliate marketing.

What offers can be published on your platform and do they need to align with healthy ageing?

We do not limit ourselves to a particular type of offer, but we are very concerned about its quality. Together with our partners, we provide a total solution for our members where you can advertise all kinds of products, activities and services - as long as they contribute to healthy ageing.

How to become a partner?

The easiest way to become one of our partners is to contact us using the form above. We will then contact you shortly with further information on the next steps. In addition, we will of course help you through the process of becoming a part of Junoverse!

Who can become a partner at Junoverse?

We work with hand-picked partners whose quality we ensure through close communication. We look forward to reading your application and welcoming you to Junoverse!

How does Junoverse work for partners?

As a partner, we will collaborate closely on a joint implementation plan where we will explore multiple strategies that suit your business. Companies can also gain exposure by adding products, activities and products to Junoverse Marketplace. The marketplace page describes your company's offering and provides a direct link to your page where our members can easily make the purchase!

How does Junoverse enable active and healthy ageing?

Junoverse promotes active and healthy ageing by working with hand-picked and professional partners who offer a range of activities, products, and services to seniors. These offerings are designed to tackle issues such as loneliness, isolation, and health, thereby contributing to a more active and healthy lifestyle for seniors.